Getting Started
If you are new to tracing your family history, here are a few pointers about how to proceed.
1. WRITE DOWN WHAT YOU ALREADY KNOW .....
The names of your parents, your grandparents, their brothers and sisters and their children; dates and places of their births, marriages, deaths; their occupations and addresses. You will be surprised just how much you already know! A little later you will be able to draw up a basic Family Tree based on what you already know and it will grow in time to become a much fuller record of your ancestry.
2. TALK TO YOUR OLDER RELATIVES ....
Do they know details of more of your relations and ancestors? Can they tell you any stories about their lives, the places in which they lived, the work they did? You will find that most older people love to talk about Ďthe old daysí and can often tell you personal details about your family members which you will not find in any written document. ďHe was a very small man..... She sold fish in the local market..... They left
their lodgings in High Street without paying the bill...Ē
3. LOOK FOR FAMILY DOCUMENTS ....
Do you have birth, marriage or death certificates for any of your family? Are there any old Wills, Sunday School Certificates, newspaper cuttings, apprenticeship indentures, military service books or any other papers which tell you more about the lives of your ancestors? Do any of your relatives have such documents which they would allow you to see and, hopefully, to copy?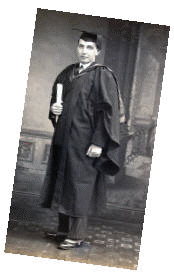 4. TURN OUT THE FAMILY PHOTOGRAPHS...
If yours is a typical family there will be some old photographs which give you no clue to the identity of the person smiling at the camera. While there is still time, ask around your relatives, particularly the older ones and see if the subject can be identified. If they can, write their name on the back of the picture before you forget it. Old photographs are a wonderful way of bringing a family history to life.

5. REMEMBER TO START WITH YOURSELF ...
What you are tracing is YOUR family history, so it is vital to start working back up your family line starting with yourself. Donít be tempted to start with someone famous like Sir John Perrot and work towards modern times. Like all good detectives, you must start with the known (yourself) and work back to the unknown. The idea is to produce a true and accurate history, and almost certainly, like most of us, your ancestors at some stage were labourers, probably working on the land. Be proud of them!
6. USE THE RESOURCES OF THE P*RR*TT SOCIETY
Once you have a few facts about your ancestry, contact the Profiles Secretary of the P*RR*TT SOCIETY. (Using the data you supply he will search the Societyís enormous computerised database to find more connections. Not only will the data he already holds benefit you, but some of the details you send in may not already be
on the database. They can now be added to provide further links in the chain. The Society will let you know the results; if itís your lucky day your Family Tree may grow by several generations! This is the quickest and most reliable way of researching your ancestry.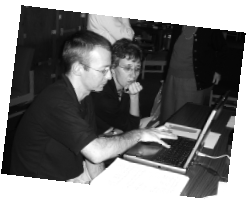 7. BIRTH, MARRIAGE & DEATH CERTIFICATES
Once you have established the identity of your oldest known ancestor you need to find out who his parents were. If he was born in England or Wales, see if you can locate his birth using either the P*RR*TT Society database, the lists published in this magazine (ĎThat Was The Year That Wasí), the records of the General Register Office in the Family Records Centre, London and other places, or using the Internet (details of this elsewhere in this magazine). His birth certificate can be bought and it will normally name his father and mother, his fatherís occupation and the address at which the birth took place. Using the index to marriages in England and Wales look for their marriage and buy a copy of their marriage certificate. This will give the names of the father of both parties..... So now you have moved back another generation....

8. RECORD EVERYTHING YOU DO
Once you get into the swing of family history research you will be amazed at just how much data is available to you. Often the problem is finding too much data rather than too little and this brings with it a problem: if you donít record the details of the sources you have used you will soon find yourself searching through records which you have already examined. So, get yourself a good notebook and jot down the details of every file, web page and document you search. In the long run you will save yourself a lot of time! When you find entries in the records which you want to preserve, jot down the reference so that you can refer back to it if necessary.
9. DRAWING A BASIC FAMILY TREE
There are many modern computer programmes which will lay out a Family Tree for you but itís quite important to know how to draw one yourself. Why? Because if you lay it out in a standard way other people will be able to understand it and equally as important, you will understand theirs - very important if you are trying to find ancestors that you have in common. Itís amazing just how much information
you can get on a well designed Family Tree.
To get a lot of details into a small space, use the standard abbreviations and symbols; in that way anyone knowing anything about genealogy will be able to make sense of it. Here are the principal ones:
b. born (followed by date and /or place of birth)
bpt (or bapt) baptised (date and/or place) of baptism
m. married (followed by name of spouse and/or date)
d. died (followed by date and/or place of death)
bur. buried (followed by date and/or place of death)
div. date of divorce
dsp. died without descendants
=(1) name of first wife or husband
=(2) name of second wife or husband
DRAWING A FAMILY TREE: 2 GOLDEN RULES
1. Use a ruler to draw the lines and ensure that all people of the same generation
are on the same level on your chart.
2. One chart equals one family. Thus your mother will appear on your fatherís
chart, but not any of her ancestors. You need a second chart for your motherís
family, and your father will appear on it, again without any of his ancestors.